The Hero's Journey – A Path Back to Meaning, Self Acceptance & Greater Aliveness
With Richard Klein
September 24 - 30, 2017
Underneath our differences human beings all seek lives of purpose and meaning with loving relationships, sufficient time freedom, and financial security to generate a sense of ease and wellbeing.
Yet despite these intentions many of us still suffer difficult life situations.
The ease, joy and comfort touted in our culture is not part of most people's experience. Essence and intention have been superseded by busyness, distraction, addiction and anxiety.
The Hero's journey is not about slaying dragons, it is about going underneath your current life circumstances and connecting with the root causes of the struggle or disconnect you wish to change.
By turning inward, befriending what has been hidden from your conscious awareness, and gathering as part of this process, resources within yourself that allow you to embrace life in a new way.
Using potent tools you will engage in a deep exploration of the formative beliefs and emotional patterns that form the habits you are running in your life.
This process involves bringing care and attention to those aspects of our experience that we may have habitually pushed away. This integration increases our capacity to respond differently to life's challenges and it increases our capacity to feel joy and aliveness.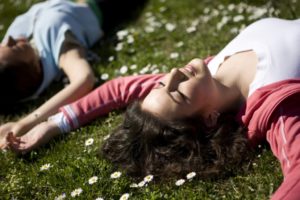 "Perhaps all the dragons in our lives are princesses who are only waiting to see us act, just once, with beauty and courage. Perhaps everything that frightens us is, in its deepest essence, something helpless that wants our love."
This work involves learning to shift perception.
 Releasing  the self-limiting emotional patterns of the past allows you to observe your reality more clearly. Clearing access to the wisdom held in the heart and in the body. Renewing the health of your inner ecology in this way allows you to trust your own experience in a new way.
"The real voyage of discovery consists not in seeking new landscapes but in having new eyes." -Marcel Proust
We'll take our cue from Nature and the living ecology all around us. In Nature everything has a function, everything is interconnected, and everything belongs.
Using her master teaching plants, sitting in circle as humans have always done, and walking wilderness trails we awaken to our own unique nature.
During this week long retreat you will:
Learn to embrace your own experience with kindness and self-acceptance
Shift outdated perceptions born of past experience and step more fully into present moment awareness.
Identify the disconnects in your life and shift to a path that supports your growth and happiness.
Adopt a more heart centred approach to life with practices to sustain it.
Learn how your wholeness and wellbeing flows from the integration of all your experiences including the difficult ones.
Discover how the intelligence in Nature also lives within you.
This retreat is for those of you who realize that it's time to stop looking outside yourself for the "healer and the healing". It's also for anyone who have completed one of our Healing with Addictions Retreats at Mountain Waters, and wish to continue moving forward in their process of self-discovery and personal transformation.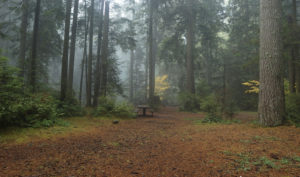 The Retreat includes:
Shamanic experiences
Meditation, yoga and mindfulness practices
Interactive group exercises
Gourmet garden grown meals
Guided walks on pristine wilderness trails
What People Are Saying About This Retreat
Transformational, a struggle, relief and a gift , –CW
This retreat opened a part of my being that would have taken me years to reach if I hadn't come here. – TS
It's about the total integration of your current situation into your being. –SB
To register or for more information, call Richard at 1.888.352.6081
There are no upcoming events to display at this time.