Spiritual Trauma and Redeeming of Soul
With Sharon Stanley
June 21 - 26, 2019
Spiritual trauma represents violations that inflict complex suffering that research has called "soul wounds" and "soul murder". Clergy sexual misconduct and abuses by spiritual communities and religious organizations are especially involved in profound losses of spiritual safety, connection, trust and self-acceptance.
When a trauma involves spiritual and religious resources and coping strategies, individuals can be left with long term injuries that affect every part of their lives and may be passed down to future generations. Spiritual trauma that involves a violation of the sacred profoundly interrupts a person's relationship to themselves, others and the world and has been shown to create deeper distress than most complex trauma. Separation, alienation and shunning from community and congregational life is an aspect of spiritual trauma, further diminishing the sense of connection and safety in the world.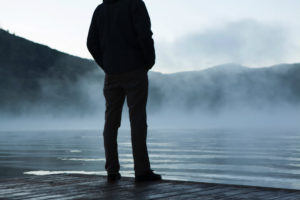 Factors identified in spiritual trauma include hierarchical structures of power, patriarchal cultures and early developmental trauma. Spiritual injuries result in a loss of embodiment, emotional connectivity with self and others and profound shift in the function of the brain and nervous system. Following severe spiritual trauma, an individual's autonomic nervous system descends into states of hypo-arousal where powerlessness becomes fused with states of immobility and hopelessness. This fusion operates on an unconscious, bodily-based level and fuels multiple defences to survive, including complying with or resisting authority, withdrawal from connectivity, loss of innate identity and depletion of life force and vitality. Conversely, spirituality and religion can significantly enhance the healing of complex trauma including spiritual trauma.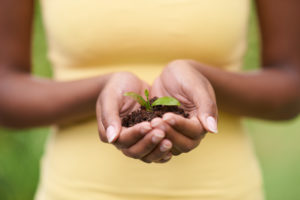 This five-day program is for therapists, counsellors, social workers and others who find themselves working in the helping professions. It is designed to assist helping professionals address the wounds and deadness of spiritual trauma in themselves, others and in religious and spiritual communities. We will identify the effects of spiritual trauma on the inner life including the body, emotions, and archetypal connectivity as well as the power of spiritual trauma to interrupt multiple interpersonal relationships and abruptly terminate a person's social engagement network. Our primary focus will be on the principles and practice to repair and reconnect with the sacred and create new bridges into relationships and community.
For those of you maintaining busy practices, this retreat represents an opportunity to combine rich professional learning, with a space for personal renewal and wellness. Mountain Waters offers you a beautiful nature based setting for this course, where you can do morning yoga, walk on forest trails into the West Arm Provincial Park, eat delicious healthy meals, receive a massage, and take care of your wellbeing in a good way.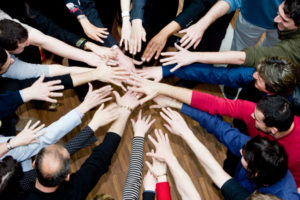 We will begin with an orientation to universal energies of nature in the environment. The mountains, water, gardens and hospitality of Mountain Waters' Retreat Centre provides a nurturing space for this journey of reconciliation and re-connection with the sacred. Practices of embodied meditation, movement and somatic awareness will assist us in a gentle process of healing. As we engage in relationship, we will enter into a dialogue regarding spiritual trauma and the challenges and possibilities it creates as we turn toward healing.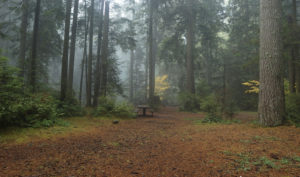 Our focus for healing spiritual trauma will be on the repair and reconciliation of cellular, bodily-based states of chronic defence reactions that keep us in a loop of perceived danger and life threat. We will focus on a holistic frame of healing that incorporates the wisdom of contemporary neuroscience with ancient wisdom. Of particular interest will be the contemporary teachings of the polyvagal nervous system, developmental neuroscience and cellular biology. Integrated with ancient wisdom and relational and body-centered practices, we will move toward shifting chronic defence reactions with safety, connection, renewed energy, vitality and soul healing.  We will close with a return to embodied awareness and movement.
Day Two
Strengthening our embodied connectivity with nature, we will turn inside to attend to our own inner nature, our felt sense and somatic awareness of inner cues of distress, activation and immobility. We will identify spiritual struggles that disrupt our orientation to the world, our beliefs, practices and relationships. These disturbances include relationship with the Divine and sacred, internal doubts, tensions within family, friend and congregations and self. We will explore the role of blame and shame, physical health, emotional dis-regulation and the label of being "evil".
Practices of somatic empathy, an embodied form of connectivity to self and others, will be developed. The practice of "bearing witness" will be explored where we can accept and receive the pain of others without losing our own sense of well-being. The day will close with access to spiritual coping mechanisms.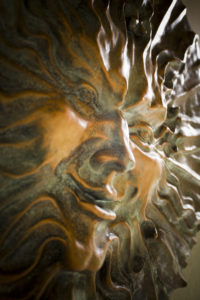 Day Three
Continuing to build new spiritual relationships within our inner realms and in the larger world, we will explore a number of relational, body-based practices for healing spiritual trauma and specific interventions. We will continue to practice "bearing witness" to each other with empathy and compassion and look for new emerging unconscious spiritual resources.
We will engage in forms of somatic inquiry into symptoms, resources and relationships. Interventions will include those oriented to bodily-based regulation of autonomic nervous system and the nurturing of the mitochondria of the cell through body-based interventions, and interventions with imagery, dreams and symbols that restore connectivity to the whole.
Day Four
We will deepen into spiritual resources of dreams, imagery and symbols that bring a bodily-based sense of connection and explore processes of forgiveness, apology, restitution and "truth and reconciliation".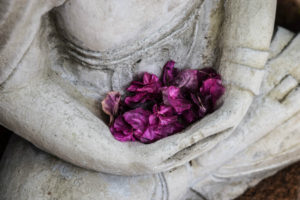 Day Five
Practices of observant witness, reflection and meaning making will be used to integrate the concepts and experiences of participants.
Experiences in the retreat involve embodied meditations, expansion of somatic awareness, practices of bodily-based empathy, dialogue, embodied witnessing, interventions and reflection.
There are no upcoming events to display at this time.