Stirring The Cauldron
With Elfi Dillon-Shaw
September 27 - 30, 2018
This program is for women of every age and lifestyle who want to taste the full energetic potential of their erotic body.
A circle of women is a powerful cauldron for learning about the healing potential of sexual energy. By creating a consensual and relaxed container in time and space we can learn to let go into the pleasure of our body. We discover our deep innate wisdom when we commit to undergo the journey into the sensuous world of breath, movement and touch and liberate ourselves from messages of shame and guilt implanted in our flesh for generations. Heart, genitals and mind want to dance together in the awakened body to serve life.
Sexual energy flowing through the body allows for a more fulfilling erotic life, whether we are in relationship or not. The purpose of arousing this energy is to strengthen our Chi – life energy – for healing purposes, erotic autonomy, and just plain fun!
In celebration together we will support each other to let go of old ways of living in our body
Through exercises from the tantric and taoist traditions, we will experience the flow of sexual energy through the pathways of the body
In an atmosphere of consensuality and confidentiality, women will have the opportunity to experience themselves as sacred sexual beings. Knowing that erotic exploration can be fraught with barriers of shame, tension and anxiety, we respect these as each woman's individual space is honoured.
Teacher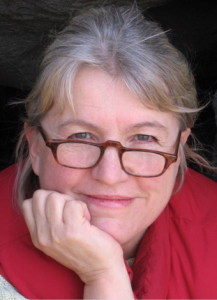 There are no upcoming events to display at this time.