Everything Belongs
With Richard Klein
June 24 - 30, 2017
Many of us have suffered, or are suffering difficult situations in our lives, and yet we turn away from the source of that suffering repeatedly.
This may be an important relationship that's unraveling, an unexpected health challenge forcing us to rethink how we're approaching life. Or it may be a nagging sense of malaise, that the way we're showing up for ourselves is not fully aligned with who we are.
Schooled to trust experts and orientated toward quick solutions, we can turn away from aspects of our reality the mind labels "difficult" have much to teach us about the truth of our own experience.
Welcoming everything that comes to us; joy, depression, a meanness is the challenge of our maturation as human beings. It is also the secret of being fully alive.
Paradoxically the more space we make to attend to the difficult, the more space we create for acceptance and happiness in our lives.
"The real voyage of discovery consists not in seeking new landscapes but in having new eyes." -Marcel Proust
During this week long retreat you will
Learn how your wholeness and wellbeing flows from the integration of all your experiences including the difficult ones.
Identify the disconnects in your life so you can shift to a path that supports your growth and happiness.
Embrace your own experience with more kindness and self-acceptance
Learn how to shift your perceptions and read the map of your own experience with more accuracy
Discover an intimacy with Nature.
The problem is we live in a culture of comfort and convenience where the seeking of pleasure and the avoidance of pain has become so pervasive it drives much of our economy. We push away discomfort, diminishing the depth of our own experience.
The mind tells us that diversions, busyness, addictions and other distractions will help. But the mind is wrong. None of that brings happiness. Instead we are left with a gnawing sense that something is missing. And that no matter how hard we try, this emptiness cannot be filled from the outside.
What is missing is that part of our own experience we have cast aside. Welcoming it back brings new energy into our lives, allowing for healing, grace and yes, celebration.
The poet Rainer Maria Rilke puts it this way:
Perhaps all the dragons in our lives are princesses who are only waiting to see us act, just once, with beauty and courage. Perhaps everything that frightens us is, in its deepest essence, something helpless that wants our love
Take the Path of the Hero's Journey
The process of welcoming back parts of ourselves that have stood outside the circle of our kindness is the true Hero's Journey. A journey of  transformation that involves shifting perception and gathering the hidden  inner resources that allow for a new stance, a new approach to life.
Nothing is given to us that's not ultimately for the benefit of our own evolution and growth.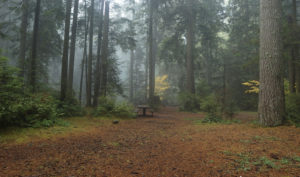 We'll take our cue from Nature and the living ecology around us, where everything has a function, everything is interconnected, and everything belongs. Using her master teaching plants, sitting in circle as humans have always done, and walking wilderness trail.
This retreat is for those of you who realize that it's time to stop looking outside yourself for the "healer and the healing".
This retreat is also for people who have completed one of our Healing with Addictions Retreats at Mountain Waters, and wish to continue moving forward in their process of self-discovery and personal transformation.
The retreat will led by Richard Klein, with a support and facilitation team that includes Yogita Bouchard & Carol Stewart .
The Retreat includes:
Shamanic practices
Meditation and Mindfulness teachings
Yoga and body practices
Interactive group exercises
To register or for more information, call Richard at 1.888.352.6081
There are no upcoming events to display at this time.