A Woman's Way of Being
With Sharon Abbondanza and Yogita Bouchard
May 17 - 22, 2017
Most of us are striving for lives filled with meaning, thriving relationships and rewarding careers. Yet more and more women find themselves running on empty.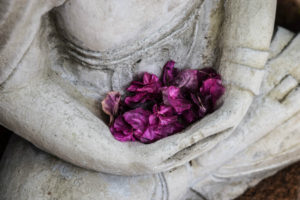 When the sum total of demands exceeds our regenerative capacity we end up stressed out, run down and facing a wall of chronic fatigue. Adrenal burnout and a host of other ways are our bodies saying, "Enough!"
This is not limited to busy moms. A woman can be retired, and still find herself pushing through the weight of habit and her own expectations to do more or be better.
Now more than ever, we're living in a time that is calling us forth to live from the wisdom of our deep feminine knowing. A new place of internal balance. Where the wisdom of your body is accessed and honoured, your truth-sense and intuition is more available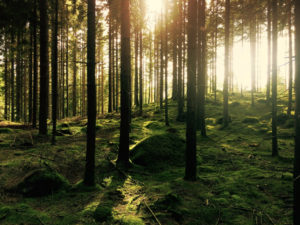 Uncover  the habits and beliefs that lock you in a constant cycle of fatigue
Learn to feel into your own body's wisdom and soften your nervous system response to stress
Develop self care practices to reclaim your health and spirit
Connect with a community of other women on the path to greater well being
Return home with you own plan to integrate habits that nurture you.
Immerse in nature
During your time with us you can expect to be held in a safe space that welcomes you back into the deeper ground of your being.
Receive guidance and instruction in:
Restorative yoga
Breathing practices
Deep listening
Mindfulness & meditation
Practices of inner exploration
Experiential exercises that explore the kosha map and the psychology of the chakras – ancient maps of wisdom for expansion and integration.
Join us for what will be a unique journey. Let go of struggle, awaken to the ground of love within you, and open to the expansive field of your feminine essence and knowing.
What people say about their experience working with Yogita
"I find her compassionate, astute and centred with a great love of life. I trust her implicitly and have found that her work on my body has helped me greatly.  She is also a superb teacher beyond her massage practice." – Pauline D
"Yogita is extremely insightful and serves as a trusted healer. Her wisdom, judgement and heart-felt compassion can be felt and experienced in all she offers her clients." – Lydia B
What people say about their experience working with Sharron
"The essence of the workshop is your quiet strength, your attention to detail, your keen eye watching every student's needs …in short your personal presence." – Bernice C
"I could hear and feel your passion and commitment to keeping us connected to the rhythm of our own breath. Masterful." – Lindsay C
"I greatly enjoyed the concise considered approach to the delivery of the information, the fun, playful but carefully choreographed approach to get our attention focused inwards; The visual props and the wonderfully creative way that you tied it all in…. The poetry and the wisdom insights naturally inter-dispersed throughout." – Susan T
There are no upcoming events to display at this time.