Golden and Dark Shadows: A Buddhist Shadow Work Retreat
With Doug Duncan and Catherine Pawasarat
May 17 - 20, 2019
"If we want to become more than we think we are, we have to become what we are not. Come join us."  Doug and Catherine
Why Shadow work?
By doing the work of reclaiming the shadow, all the energy that has been invested in suppressing the parts of ourselves we have pushed away, flows back into our lives and becomes available to serve our growth and evolution as human beings.
Does this sound like you?
You have an ongoing meditation practice and yet still notice your reactivity when things are not as you wish.

You have tried plant medicines and experienced deep insight but still feel stuck in old patterns.

You're in a time of transition where what has worked in the past no longer seems effective and you are looking for a different way forward.

You have an inkling that this is a ripe time to explore the unknown parts of yourself,  like the iceberg, most of which is hidden underwater.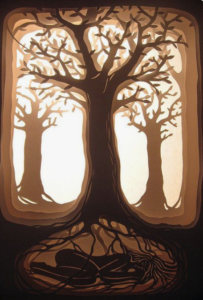 Embracing the Shadow
Integrating our shadow is one of the fastest ways to evolve as a human being, and reduce our suffering.
What Freud called the subconscious and Jung called the shadow are the buried aspects of the psyche that were suppressed due to family and societal conditioning.  The shadow is a symbol for everything in us that we do not wish to see. Our spiritual awakening involves making this unconscious aspect conscious.
Transforming the shadow is what medieval alchemists symbolically called turning lead into gold. We  consider it top-quality psychic composting.
It's important that we are clear and honest: by its very nature, shadow work is not fun or pretty. It takes courage and fortitude to see the parts of ourselves that do not fit our self image. Yet by turning towards those aspects of our experience that we have pushed away,  we learn to bring care and mindful attention to the old sources of separation that have been hidden within us.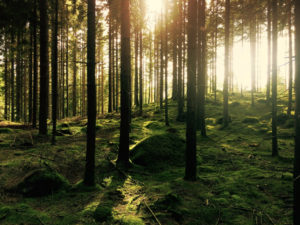 Benefits of doing this work:
Mindfulness  then becomes a pathway to attend to and care for what has been hitherto rejected. Expanding the scope of our practice, and creating an internal environment of loving kindness toward all of our experience.
Learning with Doug and Catherine
The potency of this retreat derives from the skillful interweaving of buddhist teaching and western psychology shared with humour and insight. Doug and Catherine invite participants to step outside of the either or duality that often frames perception.They are  lineage holders in the Namgyal tradition which is part of the Tibetan Buddhist Kagyu lineage.  They teach and reside at Clear Sky Meditation Centre near Cranbrook and also offer retreats worldwide  Their newly released book, Wasteland to Pureland will inform many of the teachings they will offer on this retreat. There is no instructor fee for this retreat. Doug and Catherine follow the ancient Buddhist tradition of not charging a fee for their teaching. Support for the teachings and their work is provided through the practice of Dana, which is considered the Buddhist practice of generosity. Participants are encouraged to support the teachers and the teachings through  generous giving. Find out more about the practice of Dana here.
What to expect:
daily classes with the teachers

individual and group 

meditations

Traditional buddhist empowerment and blessing rituals
individual and group exercises to explore and integrate the shadow
All accommodations and meals
Testimonials
"This retreat was right on the mark, a perfect blend of focused inner work along with space for reflection in a trusting and comfortable setting. The teachers were wonderful, insightful, humorous and extremely attentive to our individual needs for understanding. The journey has opened access to undiscovered strengths and I could not be more thankful."
Ryan Gies, Manager of Software Engineering
"Catherine and Doug skillfully apply insights from their years of spiritual practice to the critical issues of modern life. Their book challenges us to explore what is truly needed to live a fulfilling life and to make a contribution that is larger than ourselves."
-Susan Skjei, Ph.D
Director, Authentic Leadership Center, Naropa University
Leader