Keeping Love Alive Calgary AB
With Beth Falch-Nielsen and Richard Klein & Yogita Bouchard
April 26 - 28, 2019
We invite you to join us for a weekend that will breathe new life into your relationship and help change the unconscious dynamics that can underlie conflict.
Almost all couples have had the experience of falling in love. Staying in love requires keeping the relationship alive over time. This means attending of your relationship  as a living thing that requires attention, kindness and care. Communicating clearly, recognizing what creates connection, and learning how to turn toward difficulty so that conflict becomes an opportunity for growth and change.
Using mindfulness and experiential exercises, this workshop will teach the skills needed to sustain an energetic, healthy, respectful, and mutually rewarding relationship over time.
Couples can often find themselves "stuck" – in relationships that have become too busy, too painful, or just too flat and empty. The habitual ways of trying to get out of these stuck places often end up reinforcing disfunction and disagreement. Leading to more pain, anger and despair.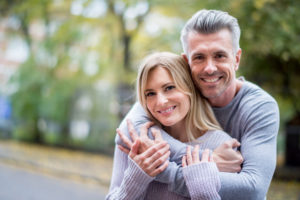 What is necessary is to do something different. This retreat will give you new tools and help you shift perspectives, so that you are able to do something different together. Reconnecting to what is really important can change relationships profoundly.
Whether you are in crisis, just stuck, wanting to enrich what you already have, or find yourself at the beginning of your relationship and want guidance in how to "do it right from the beginning", this workshop will give you a deeper understanding of relationship dynamics and effective tools to support you to create the alive and loving relationship you want.
workshop will:
1. Offer experiential exercises that will give you concrete skills to take home. It is an opportunity to stop doing what isn't working, and to start doing something that will.
2. Provide an opportunity to have a different experience – to re-connect, to shift attitudes, and to learn how to nourish and care for your relationship.
3. Help you, if you are in crisis and trying to make a decision about the life of your relationship, by providing models and tools to help you use a different lens to filter your decision through, and by assisting you to connect to a deeper, wiser, and less reactive part of yourself to make that decision from.
EARLY BIRD PRICING: Available until March 15th 2019.
$795 per couple +tax
Testimonials:
"This retreat gave us the gift of finding new ways of relating to each other in places where we have felt stuck for years.I am grateful and refreshed to discover the new possibilities to be in partnership. "
"This couples retreat was just what we needed. I cannot speak highly enough of Beth, Richard and Yogita. Their skills as a team and the unique opportunity to have a skilled couple to help facilitate was incredible. I am leaving feeling grounded and hopeful."
"This couples retreat was incredible, with a good balance between content, exercises. Beth, Yogita and Richard were knowledgable, wholehearted and genuine. Most importantly they were attentive to the individual needs of each couple.Thanks for granting me a new phase of my life."
Leaders