Keeping Love Alive – Summer Camp
With Beth Falch-Nielsen and Richard Klein & Yogita Bouchard
August 24 - 29, 2018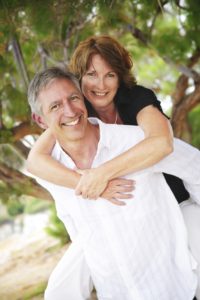 We are excited to be able to offer our end of Summer couples retreat in a new five day format that will give you and your partner an intensive workshop learning experience AND an opportunity to get out and enjoy some of the amazing recreational activities that the Nelson Area has to offer. You will have morning and evening "course time" , leaving each afternoon open, for your choice of either organized group activities, or the space to decide how you wish to take this time together and nourish your relationship.
Almost all couples have had the experience of falling in love. Staying in love requires keeping the relationship alive over time. This means attending of your relationship  as a living thing that requires attention, kindness and care. Communicating clearly, recognizing what creates connection, and learning how to turn toward difficulty so that conflict becomes an opportunity for growth and change.
Using mindfulness and experiential exercises, this workshop will teach the skills needed to sustain an energetic, healthy, respectful, and mutually rewarding relationship over time.
This years "camp" format will give you and your partner plenty of time to play, to reconnect, and engage with each other in ways that  bring more aliveness to your relationship. You can paddle board on Kootenay lake, take an inner tube down the Slocan river, hike in alpine meadows or just rest and read in a hammock under a tree.
 Couples can often find themselves "stuck" – in relationships that have become too busy, too painful, or just too flat and empty. The habitual ways of trying to get out of these stuck places often end up reinforcing  the disfunction and disagreement. Leading to more pain, anger and despair.
What is necessary is to do something different. Which requires  new tools and  new perspectives.
Having the right tools and reconnecting to what is really important can change relationships profoundly. Whether you are in crisis, just stuck, wanting to enrich what you already have, or find yourself at the beginning of your relationship and want guidance in how to "do it right from the beginning", this workshop will give you a deeper understanding of relationship dynamics and effective tools to support you to create the alive and loving relationship you want.
This workshop will:
1. Offer experiential exercises that will give you concrete skills to take home. It is an opportunity to stop doing what isn't working, and to start doing something that will.
2. Provide an opportunity to have a different experience – to re-connect, to shift attitudes, and to learn how to nourish and care for your relationship.
3. Help you, if you are in crisis and trying to make a decision about the life of your relationship, by providing models and tools to help you use a different lens to filter your decision through, and by assisting you to connect to a deeper, wiser, and less reactive part of yourself to make that decision from.
There will be a local's "commuter" price, of $795/couple for those couple's who live in the area and wish to attend the course without staying at Mountain Waters. That price includes lunch for you both
Please note the cost of afternoon activities are not included in the course pricing.
Leaders