Mindfulness Meditation: A Buddhist Path to Happiness, Love and Awakening
With Robert Beatty
July 5 - 17, 2020
We are capable of great wisdom, boundless love, true compassion , and deep-seated ease. And yet all to often our human experience is clouded by painful moods, mental compulsions, addictions, and difficult psychological scripts from the past.
For thousands of years, people have used Buddhist meditation as a way of training the mind and elevating consciousness to free themselves from anxiety, self-criticism, depression, and fear.

Spiritual practice is not about self-improvement, or attempting to fashion a life that is stable or predictable. Suffering is caused by the very demand that life be something other than it is. Instead of requiring life to be different, we can learn to let life live through, and as, us. Freedom and happiness lie in accepting this present moment, right NOW, exactly as it is. This moment is actually all we ever have. It is only NOW when we awaken from the trance of our separateness and realize our true, infinite nature.
Whether you have meditated for years, or are just setting out on your inner journey you will find this retreat informative, healing and liberating.
There will be instruction and practice in sitting and walking meditation as well as Dharma talks, movement meditation, opportunities to ask questions and to receive individual guidance from Robert.
The retreat will occur in noble silence in a natural setting of great beauty and tranquility.
This 12 day retreat will give you ample opportunity to drop beneath the busyness of day to day life and reconnect with yourself in a deep and heartfelt way. This retreat is not an endurance contest, the teachings are both gentle and profound and this will be a time to finally offer yourself the love, care and attention for which you have always longed.
For those who are unable to attend the full 12 day retreat there is a week long retreat option available.
You will return to your life and your relationships rested, renewed and inspired. And you will bring with you the tools to maintain a balanced openness to all of your experience. There is no instructor fee for this retreat. Robert follows the ancient Buddhist tradition of not charging a fee for his teaching. Support for the teachings and his work is provided through the practice of Dana.
Leader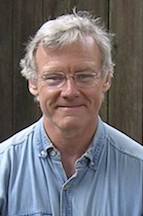 Robert Beatty
Robert Beatty is the founder and guiding teacher of the Portland Insight Meditation Community. He brings forty years of Buddhist Dharma practice and training in western therapies to…
Learn more about Robert Beatty