Change Your Habits, Change Your Life
With Katherine Oldfield
May 28 - June 2, 2019
SPECIAL DISCOUNT on this retreat when you bring a friend! Save $500  ($250 each) when you book with a friend
Let go of what no longer serves you and start doing what does……
Join me, Dr. Oldfield, in a deep exploration of health and wellness in the springtime beauty and abundance of the Kootenays. As the earth around us abounds in new growth, so will you. Changing habits can be quite difficult, and  the process can feel daunting. That is why I will guide you through the steps of how to change the habits that have been corrosive to your health using a combination of self knowing exercises, group learning and wellness teachings. In five days you will emerge with a personalized wellness plan, plus an embodied felt sense of what it's like to maintain your calm, your vitality, and keep perspective of your priorities in the midst of your busy life.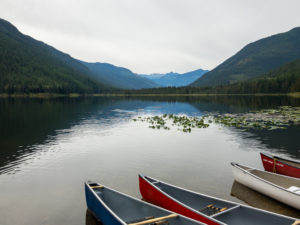 At the middle of life we can find ourselves at a tipping point. Until now we have coasted on
our youthful vitality, unaware of some of the long term health impacts of the lifestyle habits we have been running that can
compromise our heath over time. This can start to show up as adrenal fatigue, auto-immune disorders, and a host of other conditions that can impact the quality of our lives. This is a important time to  begin to chart a new course.
I have 18 years of clinical experience as a Naturopath Physician and will spend five days working with you. I will guide you through the practices of meditation, whole foods preparation and new health affirming habits. In addition you will learn about your body's complex hormonal system and how it responds to both stress and aging.
This 5 day retreat will provide you with a new foundation for your health going forward that is in alignment with your lifestyle and your particular needs.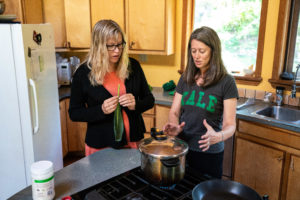 We've chosen Mountain Waters for its beauty, tranquility, and nature based setting.  The Retreat Centre is located 10 minutes from Nelson BC.  It's the perfect place to come for deep learning and restoration plus  Springtime in the Kootenays is special, with warm days and new life bursting out everywhere.
This retreat is for you If…..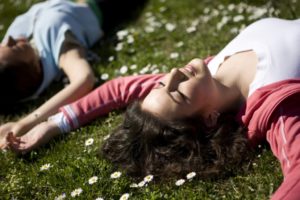 You feel burnt out and overworked.
 You are so busy that you hardly have time to identify, let alone change  self limiting habits
 you crave more time for your self to yourself to rediscover what is important and how to better meet your needs
You'd like more time being active in nature, and an opportunity to renew your creative juice
 You are looking for some professional guidance on how to make  the health changes you know are important in your life
If you answered yes to any of the above questions, this retreat is for you.
The program is designed to awaken your senses, deepen your relaxation, push-up on your capacity for exercise and fun, and all this coupled with deep learning . You'll be nourished with garden grown healthy gourmet meals, morning yoga classes, nature immersion, Art & Creativity teachings, plus personalized health coaching.  Daily Wellness workshops will take place at the  retreat centre, within a schedule that allows for daily outings to some of the special places in the Nelson area.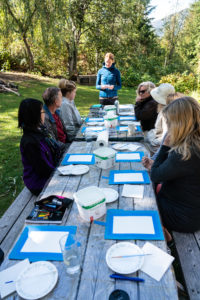 We'll partake in:
beach walks and a picnic
hikes in West Arm Provincial Park
a nature walk led by a local foraging expert
 Dr Oldfield will lead classes in Sprouting & Fermented Foods
an outdoor farm to table dinner
paddling on Majestic Kootenay lake
Forest bathing
Dynamic meditation and mindfulness practices
Morning Yoga classes
Evening Campfires
Art Workshop
Daily workshops led by Dr Oldfield
Each day has a theme that is explored through daily workshops and break-out sessions. The themes are interconnected and build on each other daily so that you emerge with a tangible plan at the end of the retreat.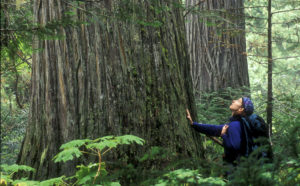 Teaching workshops:
Intro to contemplative practices & cultivating mindfulness
Adrenal Stress, hormonal heath & pathways to restoration
Whole Foods Hands-On Cooking Class
The value of exercise & creating a plan that's right for your body and lifestyle
A Sample day:
Wake to the sounds of the mountain waters
Yoga
Breakfast
Workshop with Katherine Oldfield
Lunch
Daily outdoor excursions.
Afternoon workshop, art lesson or free time
Dinner
Free time or evening fire circle
Early Bird Special. For those of you who register before April 10th  there will be a free one hour massage added to your retreat
All meals and activities, including equipment rentals and fees for instructors and guides are included in the price. Not included are snacks, meals you require outside of what is provided, and alcoholic beverages. For our US participants please note that prices listed are in Canadian funds, US dollar amounts will generally be 20-25% less.
 Dr Oldfield will also be joined by Drea Phoenix  who will be teaching Yoga and wellness sessions.
Drea Phoenix has been practicing Yoga for over 20 Years. She completed her Teacher Training
at the Byron Bay Yoga Centre in Australia in 2006 and has been teaching ever since.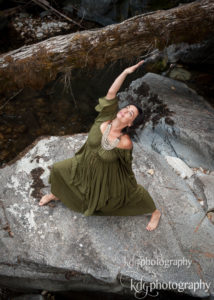 Her intent is to bring joy and healing through the practice of Yoga 
– to guide people in the true connection of their inner being.  She 
incorporates breath, sequencing and asana and mediation in her 
teachings. 
Drea's classes can be described as dynamic & challenging yet joyful & nurturing. She Teaches
Vinyasa Flow, prenatal and Yin yoga. She is passionate about Yoga and sharing her knowledge 
to empower others body, mind and soul.  Some of her teachers include John Olgilvie,  Shiva Rea, Christine Selda and Bernie
Clark. 
Drea is a certified 500 HR Yoga Teacher and 
Registered with Yoga Alliance.
 Stacey Killian is a licensed Physical Therapist Assistant and former personal trainer who resides in Washington State. She has 22 years of experience in outpatient orthopedic care and has extensive knowledge prescribing personalized exercise programs. She is passionate when it comes to matching the right exercises to the right person based on goals with physical and mental obstacles in mind. When she isn't teaching exercise you will find her on the trails in her outdoor gym with her family and rambunctious Australian Shepherd puppy.