Men and the Water of Life
With Richard Klein and Andrew Misle
September 13 - 16, 2019
 Men and the Water of Life.
There is a time in the life of most men when replenishment is needed. When the water of life, the sense of vitality, of enthusiasm, and purpose has dried up, and gone underground.
This gets called midlife "crisis", but in reality it's a time of transition that arrives in most men's lives when a significant relationship ends, when career paths change, illness hits, or when we feel a lack of direction and purpose.  A transition between who we've learned to be, and the potential inside us of what is yet to come.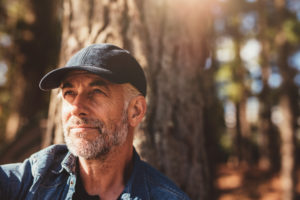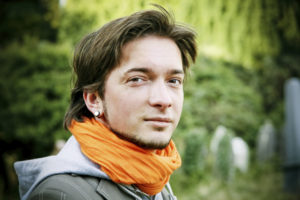 This three day retreat will be sectioned into mini-workshops woven together to address two central themes :
how  do we turn toward and change what blocks the flow of life in each one of us?
  What does a Generative form of Masculinity look like in our day and age ?  Where we give shape to what it means to grow in our relationships, to be in our bodies in a healthy way,  cultivate our inner life and give back to our communities ?
We will come together to learn from and inspire each other. We will sit in a circle as men have done through the ages. We will listen to each others stories,  and enter into restorative conversations about creative work, healthy sexuality, being with difficulty, and the hunger many men feel for the fathering they may not have received.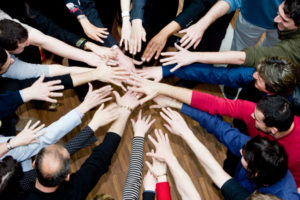 Yoga and breathing meditation will be used as means to come more fully into our bodies, to feel the space inside ourselves that holds our inner authority and room for the transcendent.
We will sit on the earth in a sweat ceremony and connect with nature. Our three days together will give you a taste of what brings back the Water of Life and with it, the life affirming vitality and purposefulness that is the true gift of men.
This three day men's retreat will be co-facilitated by Richard Klein and Andrew Misle with additional support provided by Kelbey Saruk, and Kirkland Shave. There will be workshop teachings, ritual, restorative time in nature, and space for each participant to both give and recieve, as they enter into this Circle of Men.
Men's Retreat includes:
Accommodations
Garden grown organic meals
Workshops and talks
Breathwork, yoga, meditation
Morning lake hikes and swims
Sweat ceremony
Sound and vibrational healing
For attendees from the Nelson area, commuters pricing is available

Richard Klein: Richard facilitates couples retreats, runs Mountain Waters, and has a private couselling practice in Nelson. His offerings, this men's retreat, will be focused upon setting aside the  habitual "thinking mind" so as to align with the deeper  intelligence  that resides in the body . Bringing back aliveness, "the water of life" is the result of connecting to an Ecology of Feeling that involves caring for the disowned  aspects of your experience and rediscovering your essential self.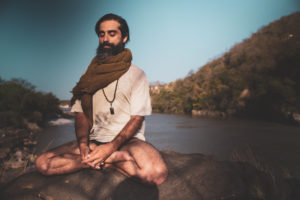 Andrew Misle: Andrew is an international SATTVA Yoga teacher, based out of Edmonton, Alberta, Canada. He inspires his students to find their own "inner revolution", as he combines the workings of body, breath and mind with a dynamic practice that leaves practitioners feeling embodied, present and grounded. Andrew says, you are what you are looking for………. Andrew will be offering teachings and prctices focused upon building the "Inner Temple"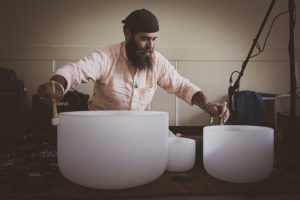 Kelbey Saruk : Having moved from the dance floor to the yoga mat Kelbey uses sound to bridge the gap between spiritual practice and the subtle movements of life available through the body via vibration  and frequency.  He creates a space for self love and healing through the practices of ritual, meditation, deep listening and sound therapy. Kelbey's work is about raising the frequency.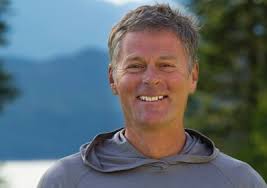 Kirkland Shave : Kirkland is a former park ranger, streat  youth outreach worker, who  presently runs an internationaly acclaimed wilderness fitness retreat called Mountain Trek. He has taught  primitive life skills   and will be leading  the men's Sweat Ceremony.
Leaders

Richard Klein
Richard Klein is the director of Mountain Waters Retreats. He is a Body-Centered Therapist with a private practice in Nelson. Richard teaches meditation practice at Mountain Waters and…
Learn more about Richard Klein
Andrew Misle
Andrew is an international SATTVA Yoga teacher, based out of Edmonton, Alberta, Canada. He inspires his students to find their own "inner revolution", as he combines the workings of body,…
Learn more about Andrew Misle