2020 African Shamanic Retreats
With Bette Corsan
April 13 - 16, 2020
Do YOU want MORE out of Life ?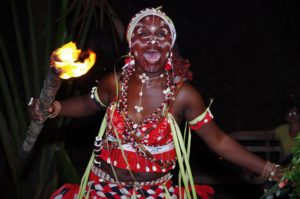 This African Shamanic Retreat can help you deal with and  overcome a number of challenges, such as anxiety, self control, fears, health problems, unhappiness, anger, depression, finances, relationships, thought patterns, career choices, sexual problems and work/stress issues.
Providing you are taking responsibility for your own healing, and through this work's ability to reset the neuroplasticity, you can have the ability to reprogram your own brain.
The mind works in patterns, based on networks of neurons. Each habit form a pattern, so these patterns become rigid over time.
The more you have, and the longer time, the more mentally inflexible you are, especially when they are connected to unresolved trauma. When cognition becomes more flexible, you have better control over your own thoughts, moods and behaviours.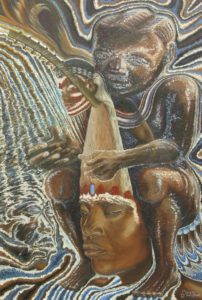 This work can connect you with your ancestors and your soul. Learn to develop a more loving
relationship with yourself and others, through working with the tradition called Bwiti. Through controlling more consciously what is going on in your head, you can live a happy, healthy life in alignment with mind, body and soul.
 (Image Ben Taylor)
Bette is a Bwiti Healer, Initiated into the Missoko branch. She has a deep passion for her work and over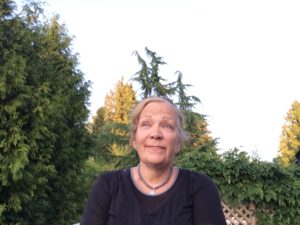 8 years of experience working with this lineage.
She is lovingly assisted with a team of caregivers.
We offer you a safe, comfortable healing experience.
 Please join us in a small group for this offering in a safe, comfortable and inviting space.
Bette is interested in community building, and realises that not everyone can afford the normal rates for three day sessions. These range from $2500 USD to $3500 USD for 3 days.
She loves Nelson, and the community there as well as having a great team of people to help her at Mountain Waters Retreats,
so she is able to offer the sessions at a greatly reduced rate."  we should have "
so she is able to offer the sessions at a greatly reduced rate of $2000 CAD for 3 days and $3500 CAD for 6 days.
Medical Tests are recommended, as a precaution, to ensure that your heart and liver are working well. This is mandatory if you are over 40 yrs. old, however, these sessions are not drug detoxes, so the protocols are a little different. The tests are recommended, but if you are under 40, have a healthy lifestyle, avoid pharmaceuticals, and have previously ingested plant medicines, it will not be mandatory to have the tests. For more information, please contact 
bettecorsan@gmail.com
. The booking deposit can be made at any time, however, if you are having the tests done, it is recommended that you do that first, as the booking deposit is non-refundable.
Please note that if you wish to join for both journey the cost is $3500 and Early Bird Discount until Jan 15th 2020. $200 for one retreat and $300 for 2 retreats
Leader