Self Care, Deep Healing & Community: A Hakomi inspired professional development and wellness retreat.
With Jaci Hull
July 29 - August 2, 2020
This will be a four-day residential retreat for Hakomi and other Body Centered Therapists who wish to learn, hold, and be held in a supportive Hakomi-Centered environment lead by Senior Hakomi Trainer Jaci Hull.
Using mindfulness, the Hakomi Principles and small group exercises, we will co-create a loving and wise circle where each participant has a chance to move through stuck areas or traumas with the support of your colleagues. Sessions will be debriefed in small and large groups to illustrate the Hakomi process and the various maps that we draw from.
This retreat is intended to combine rich learning with deep self care to help counteract the "healers habit" of giving more readily than receiving. It is meant to recharge your nourishment reserves as you get ready to re-enter the fall work schedule.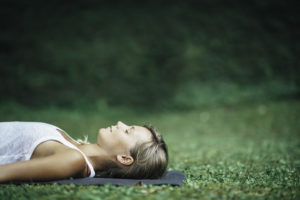 Our time together will be structured around a morning and afternoon facilitated group learning module of three to three and a half hours in duration, with a focus upon the processes  that support body centered process and trauma resolution. Two and a half hours of the early afternoon will be available for lunch break and your own self-care, which could include a walk down to a wilderness beach on majestic Kootenay Lake, a trip into Nelson to visit the farmers market, coffee shops or art galleries, or just cozying up under the willow tree with a good book for a read or a nourishing nap.
Each evening, from 7.15-8:30 we'll take time to integrate the learning themes of the day. Using breath, movement, and awareness practices in dyads, small group and in the large group, we'll learn to embody the newfound safety, clarity and freedom from old (Big T ) and (little t) trauma imprints.
This is a professional level training for counselors and therapists who have a background and interest in body centered approaches to trauma and its resolution.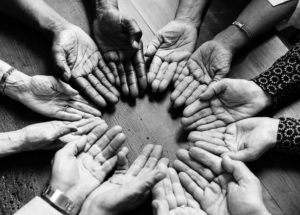 Daily Schedule:
7.00- 7.45 Optional morning restorative Yoga
8.00- 8.45 Breakfast
9.00-12.30 Morning group learning
12.30- 3.00 Lunch & afternoon free time
3.00- 6.00 Afternoon group learning
6.00 -7.00 Dinner
7.15 -8.30 Evening pleasure and integration practice
What last years participants had to say about this retreat:
"I got so much nourishment from this retreat. The food was amazing. It is such a great place to get grounded and I felt welcome from the moment I stepped into the retreat centre. Jaci did an amazing job in creating safety  in the group and giving lots of space for love to flourish, and for beauty and healing to unfold. Richard is such a generious, thoughful, attentive and loving host. I felt so refreshed and re-energized and that was  what I was looking for"  T W
" I loved everything about this retreat. The space that was created . The love that was poured into every ounce of this experience. I loved the size of the group, the oppoortunities to share meals, the amount of session time, the downtime, the people, the loving kindness, the healing and the paradise that is Mountain Waters. I am in awe of the love that pours out of Yogita and Richard. I am in awe of the beautiful healer that Jaci embodies. This defines healing." C H
" The invitation to join this retreat was not reflective of what was available. We recieved qualitatively way beyond what was promised"  M S
Leader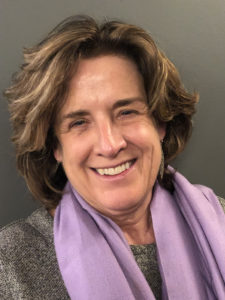 Jaci Hull
Jaci Hull Jaci Hull, LMFT is a Senior Faculty member for the Hakomi Institute, has been Lead Trainer in the Calgary, Alberta Canada Hakomi Training since 1996 and…
Learn more about Jaci Hull