Matrixworks: Creating the foundation for healthy group experience
With Jaci Hull
July 24 - 27, 2020
Join us for 3 days of Matrixworks, a way of creating healthy, connected and functional groups.
Founded by close colleague Mukara Meredith of Boulder Colorado, Matrixworks is an innovative yet simple program by which groups of people become functional, healthy and even loving by blending traditional group theory with the Principles of the Hakomi Method of Body-Centered Psychotherapy.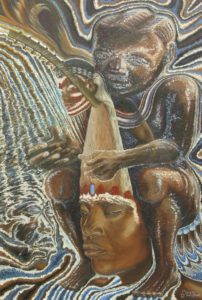 For all of us, our first group experience was  with our family of origin. For many, this meant fitting in and adapting to situations in which certain essential needs and creative impulses were ignored, dissuaded or dismissed. From there, our schooling and young adult or college life  may have provided little in the way of healthy connected and effective group experiences.
When our needs are not met within a group context, we can revert to protective strategies on a spectrum going from control to collapse and withdrawl.
Our work together over three days will allow us to access and update these historical files in a safe, connected and experiential way. So that  you are able to bring your  creativity, insight and presence into the groups that you function within.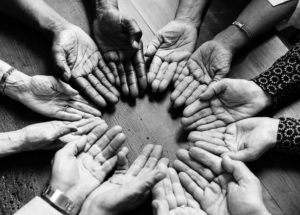 Many of the problems we face in the world today do not lend themselves to individual solution. We are called to develop and rediscover an ancient human ability to bring our gifts to expression through the collective.  Where two plus two equals more than four, and our healthy impact upon each other and the issues we face is magnified.   As a species we have evolved to live in groups and to care for one another.
 In this workshop we will experientially explore the stages of connection from chaos to consciousness as we practice the skills of shared group tracking while noticing the impacts of group geometry as we move from  dyads, to small and then large groups while we maintain our embodied connection to self. Together we will cultivate well-being, access the power of building relationships, and create a collective group of genius, safety and creativity.
Participant Testimonials:
" I appreciated so many things about this retreat. The natural world around us. The sense of acceptance, no matter what we bring with us" E W
" I appreciated whatever magic was created that allowed for the healing and connection that occured in this group during this retreat.  I cherish the holding this group provided – to myself and others, and I honor the intention and creation of this lovely space. Thank you for sharing it with me." A H
" I loved the structure  of this retreat, with scheduled organic learning as well as time to rejuvenate in ways that fit for us. Jaci is a brilliant and intuitive therapist and facilitator  who has so much to offer in her teachings. Words can't describe the beauty  and loving energy of Mountin Waters Retreat "  M C
Leader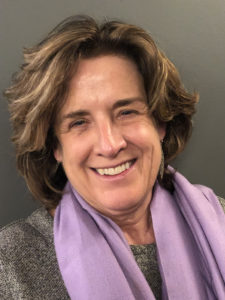 Jaci Hull
Jaci Hull Jaci Hull, LMFT is a Senior Faculty member for the Hakomi Institute, has been Lead Trainer in the Calgary, Alberta Canada Hakomi Training since 1996 and…
Learn more about Jaci Hull