Mens Healing Circle
With Richard Klein
June 5 - 10, 2020
Our culture lacks opportunities for men to turn toward their own healing work in a supportive environment of other men. This retreat is an invitation to men who are noticing, through the external circumstances of their lives and their inner knowing, that something needs to change
In many traditional societies men turned toward other men when difficulties arose and healing was needed. It was recognized that men needed something of their own medicine to move through times of transition and change. Men needed to be held by the strength and knowing of other men.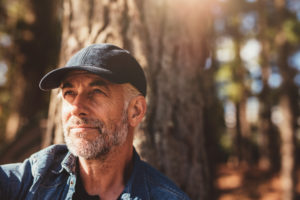 Today we are more likely to believe that we must take care of ourselves, riding into the sunset of a rugged individualism that needs little from others. As a result, many men are feeling isolated and cut off from the richness of what life can offer.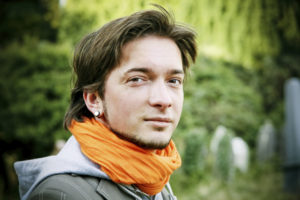 This 5 day men's retreat is an opportunity to discover a new way forward. Together we can access a collective wisdom that supports each of us to engage in the growth work and healing that brings forward movement and change.
We will walk through the different doorways of experience, engaging body, mind, emotion, and spirit. Using a trauma informed, body-centered map of the self, we will explore how personality arises as a form of habitual protection in response to the family holding environment of our past. We will utilize deep inquiry, group process work, and modern forms of Soma to illuminate and release the unconscious protective patterns held in the body along with the thoughts and beliefs that accompany them.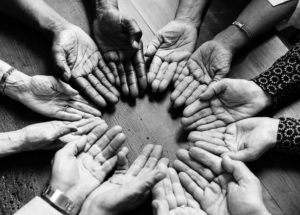 We will take part in an ancient purification ritual, sitting on the earth in the dark heat of rocks and steam.  Yoga, meditation, exercise and movement will be used as means to enter underneath the thinking mind, and feel the space inside each of us that holds your inner authority and deeper knowing.
The Men's Healing Circle will offer you opportunities for deep conversation, laughter, self-reflection, and camaraderie. In these five days you will access an older wisdom held in your bones and step into the collective intelligence available in a healing circle of men.
In a culture that tells men to compete for power-over, we will instead connect to the sources of our individual and collective empowerment.
This retreat will include:
a therapeutically supported soma healing circle
Deep learning opportunities to shift perspectives learned in the holding environment of your family past
Mindfullness and meditation practices
Yoga and embodyment practices
Daily hikes into the West Arm Park and to wilderness beachs on Kootenay Lake
 Naturally built persperation chamber for a sweat ritual
Organic garden grown meals
The following poem, by Jeff Foster, captures something of the spirit of this men's retreat:
HOW I BECAME A WARRIOR
Once, I ran from fear
so fear controlled me.
Until I learned to hold fear like a newborn.
Listen to it, but not give in.
Honour it, but not worship it.
Fear could not stop me anymore.
I walked with courage into the storm.
I still have fear,
but it does not have me.
Once, I was ashamed of who I was.
I invited shame into my heart.
I let it burn.
It told me, "I am only trying
to protect your vulnerability".
I thanked shame dearly,
and stepped into life anyway,
unashamed, with shame as a lover.
Once, I had great sadness
buried deep inside.
I invited it to come out and play.
I wept oceans. My tear ducts ran dry.
And I found joy right there.
Right at the core of my sorrow.
It was heartbreak that taught me how to love.
Once, I had anxiety.
A mind that wouldn't stop.
Thoughts that wouldn't be silent.
So I stopped trying to silence them.
And I dropped out of the mind,
and into the Earth.
Into the mud.
Where I was held strong
like a tree, unshakeable, safe.
Once, anger burned in the depths.
I called anger into the light of myself.
I felt its shocking power.
I let my heart pound and my blood boil.
Listened to it, finally.
And it screamed, "Respect yourself fiercely now!".
"Speak your truth with passion!".
"Say no when you mean no!".
"Walk your path with courage!".
"Let no one speak for you!"
Anger became an honest friend.
A truthful guide.
A beautiful wild child.
Once, loneliness cut deep.
I tried to distract and numb myself.
Ran to people and places and things.
Even pretended I was "happy".
But soon I could not run anymore.
And I tumbled into the heart of loneliness.
And I died and was reborn
into an exquisite solitude and stillness.
That connected me to all things.
So I was not lonely, but alone with All Life.
My heart One with all other hearts.
Once, I ran from difficult feelings.
Now, they are my advisors, confidants, friends,
and they all have a home in me,
and they all belong and have dignity.
I am sensitive, soft, fragile,
my arms wrapped around all my inner children.
And in my sensitivity, power.
In my fragility, an unshakeable Presence.
In the depths of my wounds,
in what I had named "darkness",
I found a blazing Light
that guides me now in battle.
I became a warrior
when I turned towards myself.
And started listening.
~ Jeff Foster ~
Leader

Richard Klein
Richard Klein is the director of Mountain Waters Retreats. He is a Body-Centered Therapist with a private practice in Nelson. Richard teaches meditation practice at Mountain Waters and…
Learn more about Richard Klein